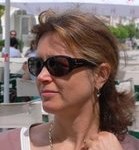 We asked Heather Cowper blogger at Heatheronhertravels.com to tell us about the last 6 places she travelled to and why we might want to visit them:







Zakynthos, Greece
Why go?
Escape to the sunshine, geraniums and bougainvillea, crickets chirping in the olive groves, boat trips to spot turtles or swim in the blue caves, eat meze, souvlaki, kleftiko in a shady taverna or whitebait and kalimari in a beach bar, lazy days around the pool, an iced coffee frappe at Bohali with a view over Zante town.
Stayed at?
Windmill Studios, Argassi – a popular family run hotel, close to the sea, with the best Greek night in town.
One thing you should know?
Although the Greek economy is in turmoil it's a great holiday destination right now – there's plenty of free accommodation and prices are being cut to keep the tourists coming.
Read more?
 Zante - my Greek island holiday - Podcast



Guernsey

Why go?
Cliff walks along the rugged south coast of the island, crab sandwiches from a beach kiosk, a day trip to neighboring Herm or cycle around Sark, cream teas and ice cream from the golden Guernsey cows, buy flowers or fresh veg from the hedge veg stalls by the roadside, learn about the hardships during the German occupation of the island, visit Hauteville House in St Peter Port, decorated in exotic, eccentric style by Victor Hugo during his exile on Guernsey.

Stayed at?
Albany apartments, St Peter Port – comfortable family holiday apartments with a garden and outdoor pool.

One thing you should know?
The bestselling novel set on Guernsey – The Guernsey Literary and Potato Peel pie society is due to be made into a film in 2013, directed by Kenneth Branagh and starring Kate Winslet.

Read more?
10 delicious foods to try on Guernsey - video


Winchester, UK

Why go?
A quintessential English market town that's an hour from London, the eerie but beautiful Antony Gormley statue in the crypt at historic Winchester Cathedral, farmer's markets in the cathedral close, walking on the Cotswold way, find out about the otters at Winchester City Mill, visit the Jane Austen's House and Museum in nearby Chawton where she wrote most of her greatest novels, roses, wildflowers and herbaceous borders at Hinton Ampner, owned a country house run by the National trust.

Stayed at?
The Winchester Hotel, a modern, stylish 4 star hotel that's walking distance from the historic town centre.

One thing you should know?
King Alfred made Winchester the capital of Wessex and England in 871.

Read More?
On the trail of Jane Austen in Winchester 


Austin, Texas 
Why go?
Live music just about everywhere in town, relax in Zilker park and swim in the freshwater pool at Barton Springs, eat everything from Thai to Tex-mex to cake balls from the food trailers on South Congress and South 1st St, shop for vintage and $500 embroidered cowboy boots on South Congress, take the free tour at the Texas Capitol building, wait at dusk for the bats to fly out from under South Congress bridge.

Stayed at?
A trendy 3 bedroom Westrock house in Barton Springs, booked through HomeAway.com

One thing you should know?
The bats under South Congress Bridge may not oblige you with a showing – we waited a couple of hours and only saw a few flitting around in the darkness.

Read more?
Reflections on the illusive South Congress Bridge bats


Gothenburg, Sweden
Why go?
A pre-Christmas break, cosy Fika – a coffee break with friends in the cafes of Haga, the amazing seafood at Feskekörka, the fish cathedral where Johan Malm, the oyster opening champion will greet you at restaurant Gabriel, Christmas markets and a million sparkling lights at the Liseberg Amusement Park, hot chocolate to ward off winter winds at Café Kanold. 

Stayed at?
Hotel Elite Plaza, a luxurious 5 star hotel set in an old Insurance Company building. 

One thing you should know?
The herring fished off the coast was a staple for the local communities and is served as many different ways as there are islands off the West Swedish coast – wash it down with a glass of snaps, and a toast Skol!

Read more?
Our winter break in Gothenburg, West Sweden - Podcast
Copenhagen, Denmark
Why go?
Fantastic food from Michelin stars to Smørrebrød, cycle around town like a Copenhagener, duck under the low bridges on the canal tour through Nyhaven, shop  for the best of Scandinavian design in the big 3 stores on Amagertorv – Illums Bolighus, Georg Jensen and Royal Copenhagen, old fashioned fun at the Tivoli Gardens, take the train to the Karen Blixen House at Rungsted to discover more about the author of Out of Africa.

Stayed at?
Avenue Hotel – a gorgeous boutique hotel and Ibsens Hotel – renovated with funky artistic touches from the artisan shops nearby.

One thing you should know?
You can and should take your bike on the train to extend your adventures outside the city where there are many interesting daytrips

Read more?
Out of Africa and other Danish stories - at the Karen Blixen Museum
You can find more of Heather's travel tales, photos, videos and podcasts at Heatheronhertravels.com and connect with her on Twitter @heathercowper or on her Facebook Page. Heather also has another blog at Mybloggingjourney.com where she shares tips on how to build a better travel blog.

                                                              - - - - - - - - - - - - - - - - - - - - - - - - - - - - - - - - -
Other Jetpac Guest Posts:
-  As We Travel
- The Maiden Voyage
- TravellerSoul76
- OverYonderLust 
 Download the Jetpac iPad app to see all your friends' travel photos!
inmylifeiwanto likes this
jetpacapp posted this
blog comments powered by

Disqus